Bowser Doggie Sausage Cigar 25-packs (Turkey, Beef, or Lamb)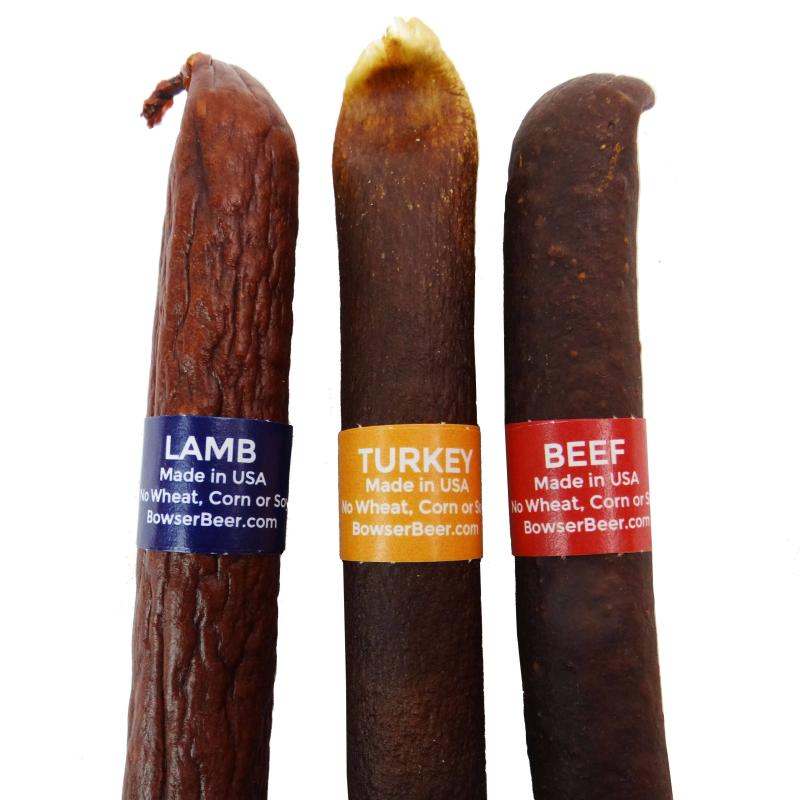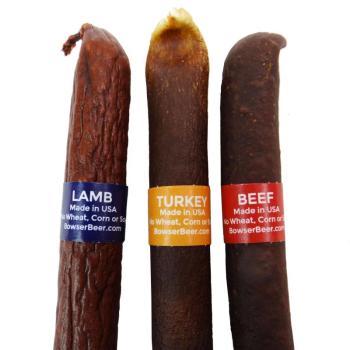 Details
Beer and Cigars! Our sausage "cigars" are one of our best sellers and dogs go crazy for them! Available in either Beef, Turkey or Lamb, our cigars are made in the USA of US-produced ingredients. If you are looking for a way to display your cigars, check out our authentic upcycled Cigar Boxes. 100% all-natural Beef, Turkey or Lamb. Made in the USA. No corn, wheat, or soy. Ingredients: Lamb, Turkey, or Beef; Rice Flour; Sodium Lactate; Salt; Sugar; Garlic; Dried Cultured Skim Milk; Citric Acid; Natural Mixed Tocopherols (a natural preservative); Vegetable Oil; and Rosemary Extract.
Stella and Remi Southern Pecans & More!
Stella & Remi, a family and veteran-owned business in Pawley's Island, SC, is run by the Tollmanns and their pets, Stella and Remi. In 2022, they acquired Charleston-based Molly & Me Pecans and building their values on the same foundation that made Molly & Me Pecans such a success, which is locally sourced farm-fresh ingredients made with 100% love! Their flagship product, Molly & Me Pecans, offers a delicious snacking experience. These all-natural, gluten-free, and vegan pecans have a mouthwatering taste that keeps customers craving more. Experience Stella & Remi's unparalleled quality and savor the love in every bite.
10880 Ocean Highway
Bldg 25
Pawleys Island, SC 29585
116.26 mi. away
More Items
From Stella and Remi Southern Pecans & More!